Teamwork Instead of a Dark Cubbyhole
My Job as a Software Developer
VINCORION's success has many faces. In this series of interviews, we want to provide insights into our day-to-day work and reveal the wide range of responsibilities and career opportunities we offer. Today we're introducing: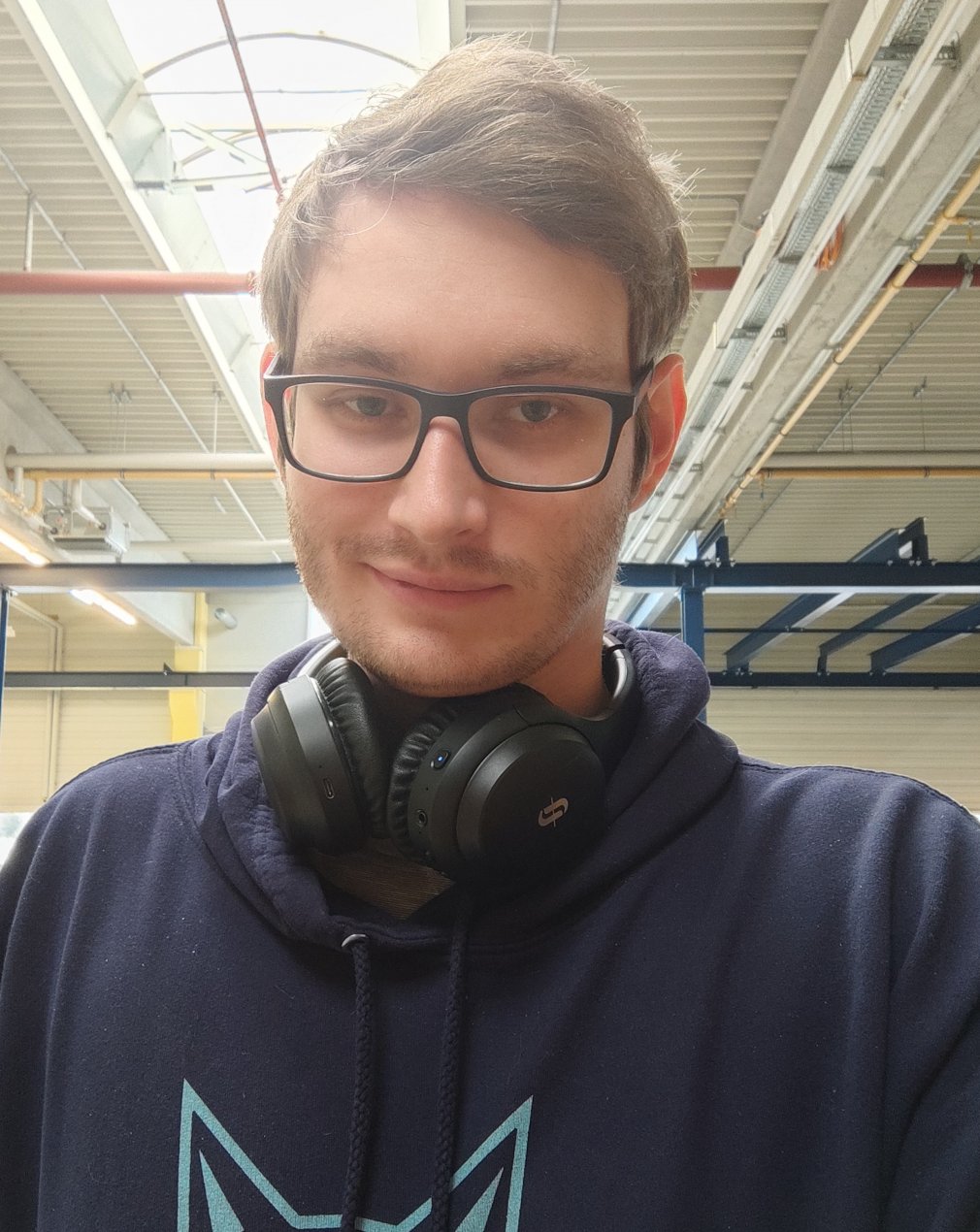 Christoph Söll, software developer
Department: ENG-S
Division: Power Systems
Location: Altenstadt
What is your job at VINCORION?
Generally speaking? Developing software. 🙂 More specifically, it's extremely varied because each project requires something different. As a software developer, I do it all – sometimes more hardware-related development and sometimes more front end work. This is exactly how I like it, because I never get bored. In general, the largest share is embedded programming.
What training and work experience do you have?
I originally completed vocational training as an electronics technician for devices and systems. After that, I worked as a technician for another half to three quarters of a year until I went back to school. There, I completed my vocational diploma and then earned a bachelor's degree in electrical engineering and information technology at the University of Applied Sciences in Kempten. I've now been working at VINCORION as a software developer for 1.5 years.
What skills does someone need to possess to do your job? What special skills did you learn for this role as part of your vocational training?
Since I do a lot of embedded programming, i.e., hardware-related work, electrotechnical knowledge is a big advantage. As a software developer, you should obviously also be able to code. 😉 My background knowledge for this were mainly the programming languages C, C# and Visual Basic, as well as a bit of JavaScript. I had no real previous knowledge of HTML/CSS or Java. But upon starting I was given a bit of time to familiarize myself with them.
In addition, you should definitely be a team player. A software developer doesn't work alone in some dark cubbyhole, but with a team of other engineers.
Who do you typically work with?
Since our software is usually very tightly integrated with our hardware, our coworkers from Electronics are often one of the first points of contact in many projects. Beyond that, I also interact quite frequently with our system engineers, especially when it comes to the integration of our software in the projects. Since I've already mentioned the word project a few times – we also obviously interact with our project leads. I also occasionally help my coworkers in the test bay with troubleshooting or initial setup.
Could you tell us about an interesting assignment (project) that you're currently working on?
I've spent a lot of time over the last few months working on our portable power management project, PPM modular. My responsibilities included, among other things, the sequence control system and the display software. I'm also involved in many of our HMI (human-machine interface) upgrades. My duties include creating a display interface (front end), setting up the display computer (operating system selection, IP configuration), and the associated controller programming.
What does your typical workday look like?
Because I work on such a wide range of projects, there is really no such thing as a typical working day. I usually arrive between 8:00 a.m. and 8:30 a.m. Then I start with administrative tasks – emails, consulting with coworkers. Afterwards, I work on a project until taking a lunch break with my coworkers at noon. In the afternoon, I often attend project meetings or continue working on the project until my workday ends, typically between 4:30 pm and 5:30 pm.
If we were to pay you a visit at your workstation, what would it look like?
Yikes. Usually quite messy. On one desk I have my laptop and monitors, a notepad, and the hardware I'm currently programming on. On the other desk I keep a bunch of hardware from other projects, so that they're always at hand if I need them. And a lot of cables for all sorts of things…. All in all, I'd describe it as organized chaos. 🙂
What plans do you have for your future career?
My plans for the future are to continue doing whatever it is that I enjoy doing at that moment in time. Currently, this is programming/software development. But who knows, maybe I'll want to go back to electrical engineering in the future.