Future Drive System for Rail Vehicles Achieves up to 20,000 Revolutions per Minute
Combining environmental and economic sustainability
Just like in other sectors, the global trend toward decarbonization is also having an impact on rail transport. With the support of Germany's Federal Ministry for Economic Affairs and Energy, six German companies and research institutes are working on drive solutions that marry environmental and economic sustainability.
The importance of rail as a mode of transport is growing both in the passenger transport sector as well as for shipping and logistics. Rail vehicles are expected to be reliable, fast, energy-efficient, sustainable, lightweight, and low-maintenance. These are requirements that the technicians and product managers at VINCORION's Altenstadt site are already addressing – as a reliable partner for gensets for companies such as Alstom, for example.
20,000 Revolutions per Minute for Maximum Efficiency
For companies such as Alstom, and equally for operators and transport companies, the focus is increasingly shifting to the life cycle costs of railway vehicles. These are heavily influenced by energy consumption and weight-based track access charges. If companies want to achieve savings in this area, it's worth taking a look at the rail vehicle's drive system. If you look at the current drive systems in rail applications, they operate at speeds of up to a maximum of 6,000 rpm. "If we significantly increase engine speed and, in doing so, achieve a higher power density, the drive becomes much lighter and therefore also more energy-efficient," explains Jürgen Brunner. "Our objectives are to deliver significant weight and volume savings across the entire powertrain and therefore significantly increase the efficiency of the genset, thereby significantly increasing the efficiency of the entire rail vehicle." Civil applications and research projects are his field of expertise at VINCORION. One of these projects specifically addresses the subject of lightweight drive systems with maximum energy efficiency, which is being studied in the consortium project "Modeling and Testing Innovative, Highly Efficient, and Highly Integrated Drive Systems for Railway Applications" (abbreviated MTAB in German).
From Simulation to Field Test
To this end, Jürgen Brunner and his project team are working on a prototype for the streetcar motor of the future that meets precisely these requirements. "20,000 rpms is nothing to sneeze at. The centrifugal forces and control alone are major challenges that we're facing," he explains. For this purpose, the traction engine is being developed in Altenstadt and assembled into a prototype. Operations and system testing on a test bench at Alstom under real-world conditions will reveal whether the prototype can hold up in the field. "If everything works out, we will begin to receive the first test results from the system testing conducted in the lab at Alstom starting in mid-2021," says Jürgen Brunner.
Confidence in Core Competencies
"We" refers to all six project partners collaborating on the MTAB project, which is funded by Germany's Federal Ministry for Economic Affairs and Energy through its "New Vehicle and System Technologies" program. In addition to VINCORION, the Institute of Vehicle Systems Technology (FAST) at the Karlsruhe Institute of Technology (KIT), the Fraunhofer Institute for Integrated Systems and Device Technology IISB, Stadler Mannheim, usb GmbH, and project coordinator Alstom are contributing their expertise to the research project. "Together, we've defined individual work packages, keep each other regularly informed of the results of each other's work, and determine the next steps to take," explains Jürgen Brunner. In this process, confidence in the other partners' core competencies is critical.
Developing Innovative Solutions Also Means Accepting Risks
"This project not only offers us the opportunity to contribute our expertise in the field of rail transport, but also to expand it to encompass new technological approaches – and always with a focus on the overall system," Jürgen Brunner summarizes. "Because ultimately, innovation comes from having the courage to embrace challenges, accept risks, learn from setbacks, and develop competitive solutions from them."
*Future Drive System for Rail Vehicles: With the support of Germany's Federal Ministry for Economic Affairs and Energy, six German companies and research institutes are working on drive solutions that marry environmental and economic sustainability.
*Under construction.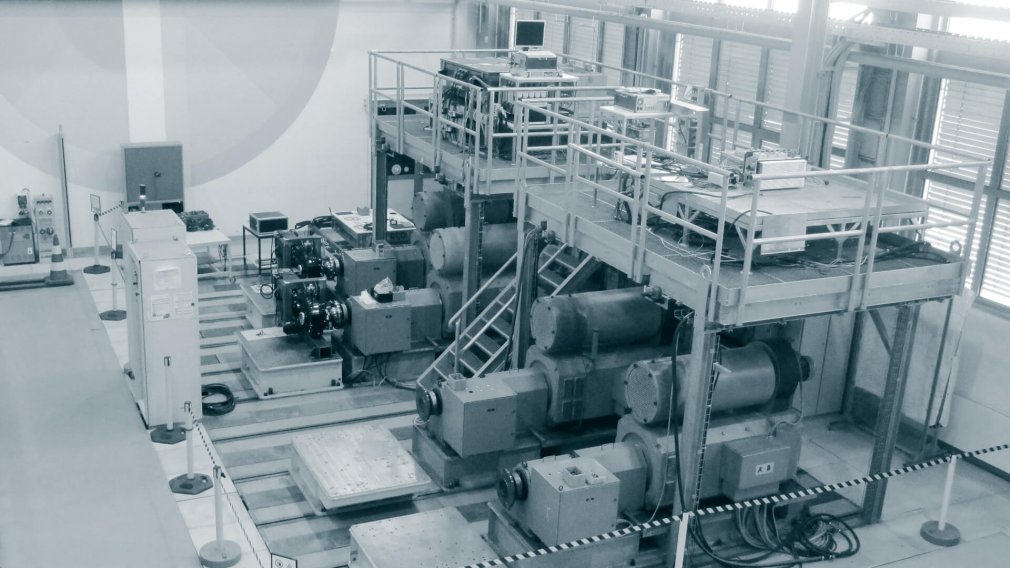 *First system testing will start in the lab at Alstom.
Photos: Alstom, VINCORION.