Power Management for the TLVS Tactical Air Defense System
Driving Innovation and Guaranteeing Safety
What does it take to transform a vision into reality? Technical expertise, tremendous dedication, and clear political backing.
Greater flexibility, greater power, greater connectivity – in the coming decades, defense systems will have to meet ever-increasing demands. This is mainly due to changing, globalized, and unpredictable deployment scenarios, high technology such as hypersonic weapons, and 360-degree missile technology. With the TLVS tactical air defense system, the German government and companies in the country have painted a vision of the future that could soon become reality. And some of this vision has already been developed by German companies, including mission-specific defensive missiles, enhanced sensor capabilities, advanced software algorithms, and increased cybersecurity. As a result, the system will be the first integrated air defense system capable of simultaneously tracking and intercepting multiple threats – at short and medium range – for comprehensive, 360-degree protection.
Autonomous and Uninterruptible Power Supply
This requires power supply systems that cover the tremendous power requirements efficiently and with flexibility. This is the only way to guarantee that the TLVS will always have a reliable supply of power in all future deployment scenarios, while at the same time minimizing fuel consumption and replenishment logistics – a considerable tactical and financial advantage over the system's decades of use. In addition to particularly efficient diesel gensets, the commercial power interfaces, which enable parallel operation on existing power grids, are a highlight of our VINCORION power systems. Robust, field-tested, durable, and reliable, all of VINCORION's power systems can therefore be used with the TLVS – both autonomously via a primary genset and without interruption via the public grid.
The heart of the TLVS is the new MC4IS command post. It needs to have reliable and sufficient power available in every situation. To ensure that this is the case, a genset converts all available power sources into the appropriate form and makes them available to the system. The decisive factor in this respect is that all of the components are designed to save space and weight so that the power system can share the limited installation space with other technical systems in the 20-foot ISO control container.
VINCORION Calls on Politicians to Strengthen Germany as Center for Technological Innovation
The expertise and the components behind this system come from VINCORION, among other companies. With its expertise in the field of power management of safety-critical systems and platforms, the company's location in Altenstadt, Bavaria, can serve as a particularly reliable partner.
"Major German and European projects such as the TLVS are driving innovation in the German defense industry as a whole and make a significant contribution to NATO," emphasizes Managing Director Dr. Stefan Stenzel. This is one of the reasons why the German government has declared its support for the project in the 2021 draft budget. "What's missing is the financial backing for this declaration of support – a clear signal to companies and especially to the supplier industry to help strengthen the competitiveness of Germany as a center for technological innovation." The message from Altenstadt, Wedel, and Essen, VINCORION's locations in Germany, is clear – as a reliable partner to the German Armed Forces for safety-critical systems and infrastructure, as an innovative mechatronics specialist, and as an important economic factor at locations in three German states, VINCORION is ready for next-level defense systems.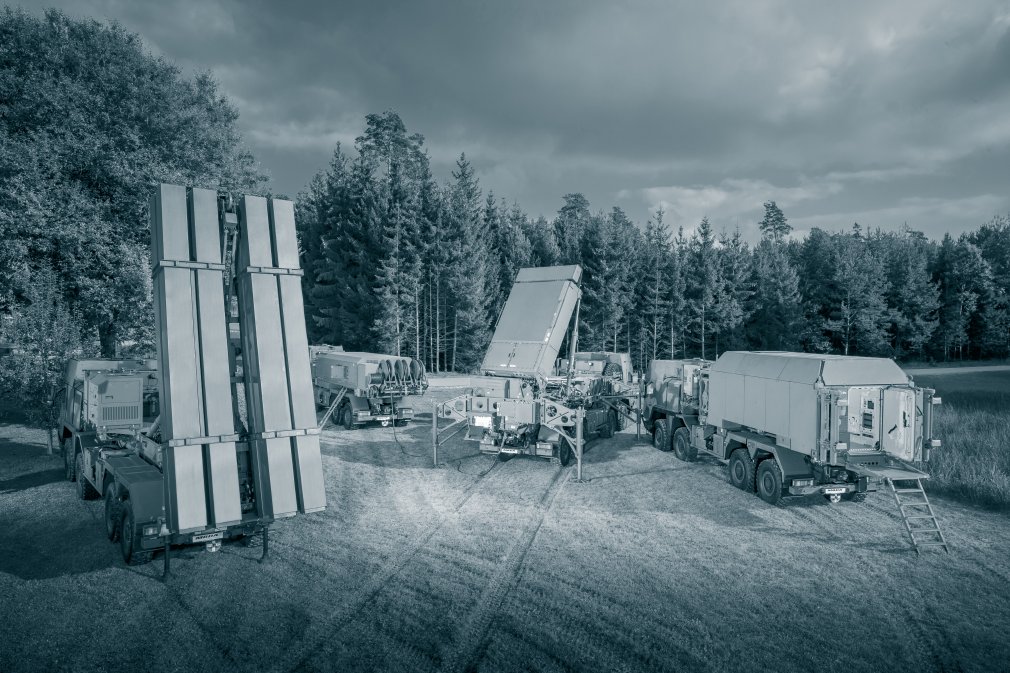 MDBA