America first?
Mechatronics "Made in Germany" in the Land of Unlimited Possibilities
The United States and Germany can look back on many decades as close allies and partners. In recent years, however, the relationship between the two countries has had to endure increasing levels of tension. This means that trusting, effective collaboration is now more important than ever. And this also applies to the new, expanded VINCORION location on the other side of the Atlantic as well. In this interview with Insights, Managing Director Dr. Stefan Stenzel and US company President Yvan Drewinsky explain how this can be achieved.
Power systems, generators, rescue hoists – VINCORION's mechatronics expertise is as wide-ranging as its customers and their requirements. And these customers come from all over the NATO area. Why is the US location of particular importance?
Dr. Stefan Stenzel: The United States remains Germany's most important trading partner, with exports of more than 103 billion euros – and the most important foreign market for us in the defense sector. The US is also a crucial ally when it comes to defense policy. As we saw in Kabul, we depend on their support. This makes me all the more pleased about the long-standing partnerships our company has enjoyed with our US customers, particularly in the aviation and defense sectors. My aim is to ensure that we remain in close contact, and that also clearly includes being physically close to our customers.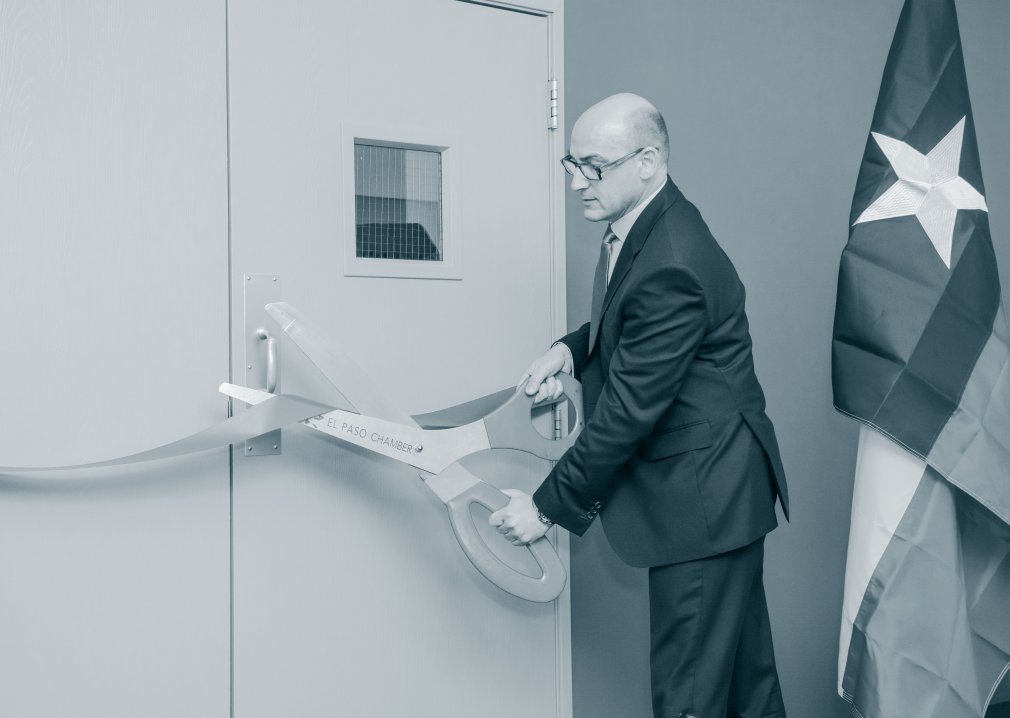 Sun City Photography
Was that not possible at the company's old location?
Yvan Drewinsky: Our MRO, spare parts, and mobile power solutions business in the US market is growing enormously. Among other parts, VINCORION supplies key components for the Patriot air defense system's power system. Partial orders of these components simply required more space, such as for testing equipment. Now we have more space and at the same time we're even closer to our customer Raytheon. And thanks to our larger engineering team we can now meet the demand for products "Designed and Made in USA" even better.
Dr. Stefan Stenzel: Raytheon Technologies is one of the largest defense companies in the world. The Raytheon network consists of around 11,000 suppliers – and we are one of them with our generators and power systems. Our position on the Enterprise Supplier Advisory Council – incidentally as the only European company to be on the council since its inception in 2017 – is another indication of just how much Raytheon values our solutions and business relationship. We reciprocate the confidence our customer has placed in us; now even more so with our new office. At the same time, a high-revenue site in El Paso also strengthens our German locations, because the vast majority of components for the products that are ultimately assembled and tested in El Paso are manufactured in Germany.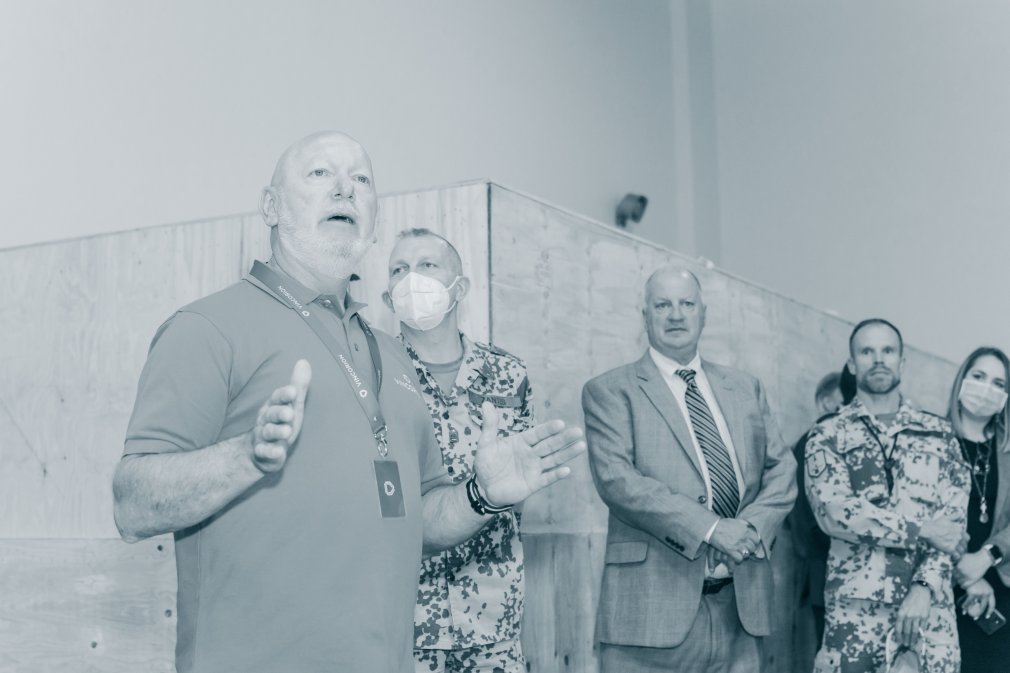 Sun City Photography
What makes El Paso so special – as a place to do business but also to live?
Yvan Drewinsky: El Paso is home to the US military post Fort Bliss, the largest US Army fort in the world. This means that the region has strong ties to the US Army, but also to the German armed forces. The German Air Force has a training base here. Life here is relaxed, offering outstanding restaurants and wide variety of cultural activities. In addition, the weather here is basically always warm and dry. The people are very nice and polite. My team and I feel very comfortable at the new location.
What is VINCORION's vision in the land of unlimited opportunities?
Stefan Stenzel: The best way to serve the US market is from within the US. Regardless of the location, our mechatronic solutions are centered around the megatrends of decarbonization, digitalization, and decentralization. Specifically, this means that we are increasingly focusing on hybrid and energy-efficient drive types and power systems. This begins with mobile power supply systems for military operations as well as emergency management, where we are incorporating fuel cell technology. Our hybrid power units, such as those that can be used with the Patriot system, offer an important tactical but also financial advantage, cutting fuel and operating costs in half. And we're also working on suitable solutions for rail and aviation that can meet the need for lower emissions combined with higher performance. It is also clear that we will be equipping more and more of our products with sensors so that we can capture and analyze data directly in the field – and thus also perfectly tailor our MRO services to our customers' needs.
Yvan Drewinsky: I'm looking forward to making major progress on our objectives in the US with our recently expanded team. Even as a comparatively small team, this is how we can contribute to the company's successes. This growth and now our new "home" bring me joy each and every day anew.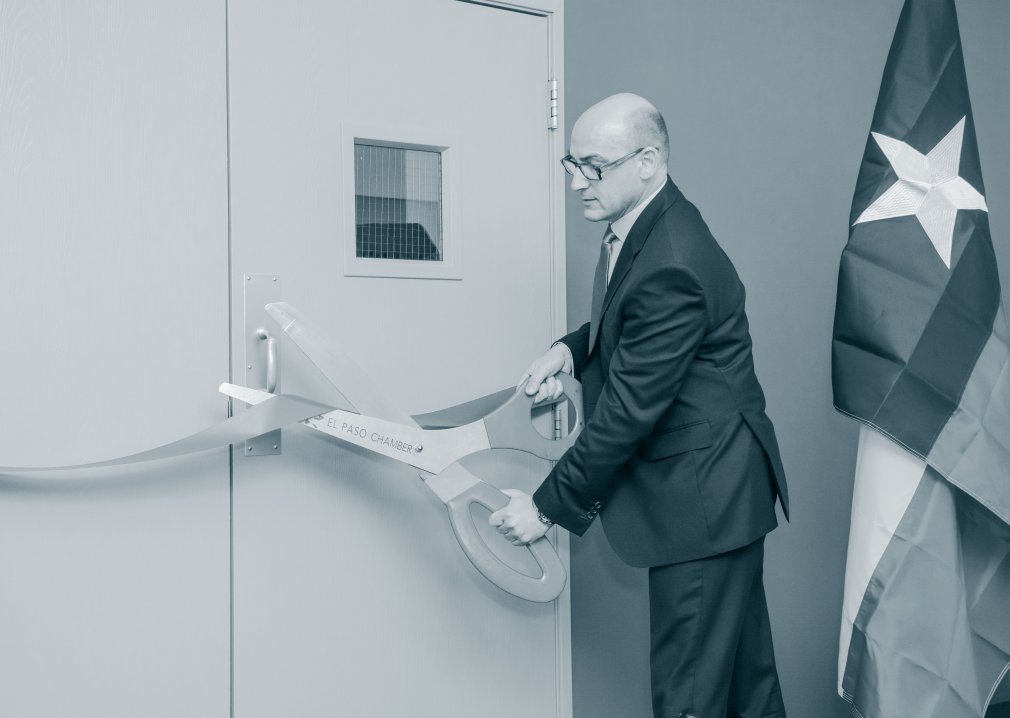 Sun City Photography
Photos: Sun City Photography